Sword of Thranduil
By: United Cutlery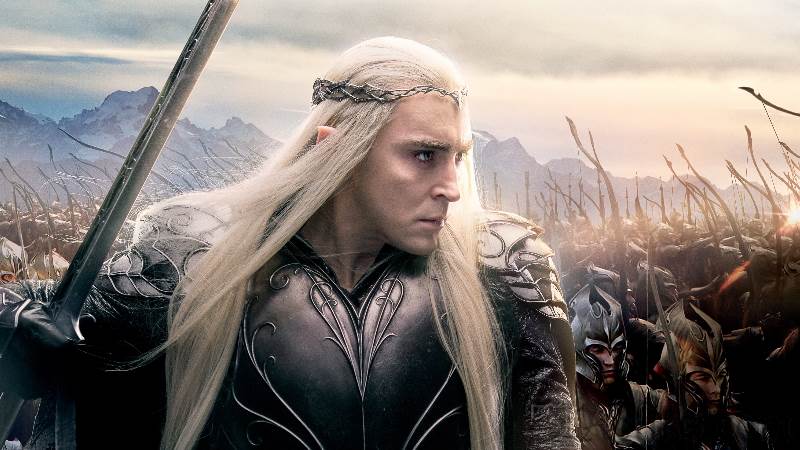 Elvenking Sword
The sword of the Elvenking was one of two twin swords crafted for Thranduil by the finest smiths of the Woodland Realm. The blade and flowing hilt are forged with engraved vine and leaf symbols representing the forests of the Greenwood, all forged from a single piece of silver Elven steel. This replica features a stainless steel blade and cast metal hilt with authentic detailing to precisely match the movie prop. It is presented with a wooden wall display featuring a graphic motif of Thranduil and a Certificate of Authenticity.
Photo Gallery



Ready to Order?
Product Code: 6120
Price: $279.99

Shipping: Quick Quote
Stock: IN STOCK
Receive $5.00 in Reliks Rewards!
Toll Free Order Line
1-888-473-5457
United Cutlery Product Video
Specifications
Product Code: 6120
SKU: UC3042
Brand: United Cutlery
Blade Length: 30 3/4"
Blade Material: Stainless Steel
Full Length: 41 7/8"

*Specs may vary slightly from piece to piece.
Related Categories
Lord of The Rings / The Hobbit
You May Also Like
---
You are viewing Decorative Fantasy Swords
These swords are intended for display or costume wear only. If you are looking for fantasy inspired swords that are hand forged and functional, please view our Functional Fantasy Swords section.
---

This site is based in London,Ontario Canada

© 2000-2020 RELIKS Inc.
Page # 13846
---