Sword & Knife Accessories
Complete your costuming, display your swords and keep your blades sharpened
Your swords and knives can be kept looking new with the same cleaning, protective and sharpening supplies we use. We also have several display and storage options available for your knives and swords from economical display stands to full furniture grade displays. We even have belt's, frogs, carrying cases and bags to safely transport and wear your swords to ren-fairs, medieval re-enactment or larping events.
Accessories Categories
Shop for Accessories by Type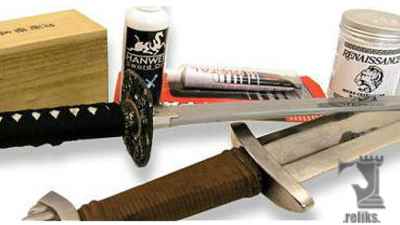 Maintenance and Cleaning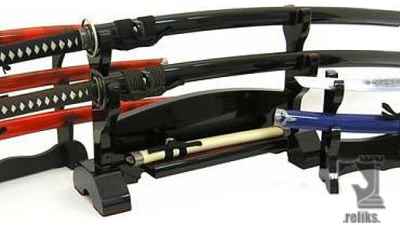 Display and Storage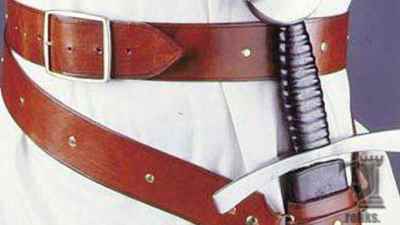 Belts Frogs And Scabbards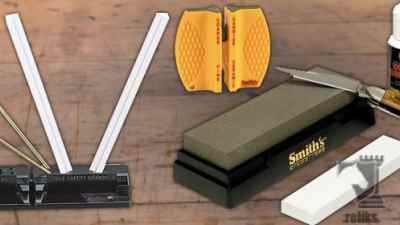 Knife Accessories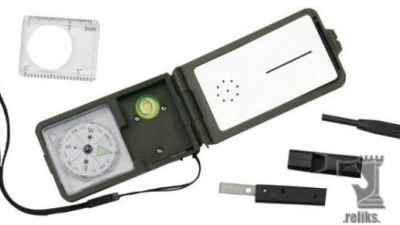 Tactical / Survival Tools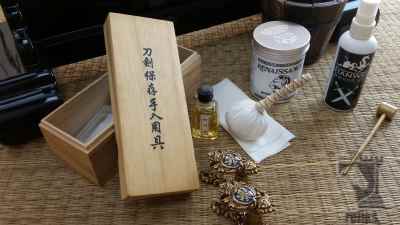 Sword Accessories
What's New?
New & Accessories Updates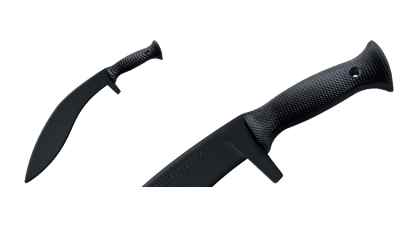 $14.99

Kukri Trainer
Posted: Feb 07, 2018
Kukri Trainer added to the Knife Accessories section.
Now you can practice with one of the most popular fixed blade knife designs in relative safety - with our santoprene kukri trainer! Each trainer has been carefu
Continue To The Product Listing
$15.99

Flint Survival Tool
Posted: Jul 19, 2017
Flint Survival Tool added to the Tactical / Survival Tools section.
It's hard to find as many survival features in an item as one would in the SOG Flint. The Flint packs enough survival and defensive components to get you throug
Continue To The Product Listing