Functional Fantasy Swords
(Battle Ready) Hand Forged Carbon Steel Movie Swords
These functional fantasy swords have been crafted with the same methods as the medieval european sword with an additional fantasy element. Hand forged battle ready swords that are recreations from our favorite fantasy books, movies and from the imaginations of some brilliant creative sword designers.
---
By: Darksword Armory
The Lord of the Rings Ranger sword is a recreation from the popular trilogy written by J.
Stock:
Out Of Stock
Price: $649.99

view listing... »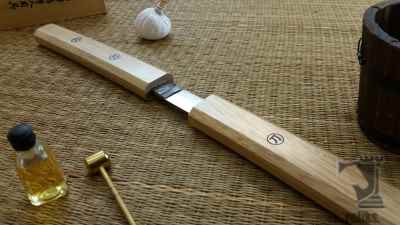 The Shirasaya - Sword or Not a Sword
The shirasaya often confused as a "shirasaya sword" or " shirasaya katana" was not really a sword at all even though....
Read the full article: The Shirasaya »
What are Functional Fantasy Swords?
Functional fantasy sword are swords that are usually more decorative than historical functional swords. Functional fantasy swords normally take design influence from popular movies, television shows or from illustrations in your favorite fantasy novel. The main difference between fantasy designed swords and historical functional swords is that the design or appearance is first and foremost. Functional fantasy swords are created for the collector, with design or quality of reproduction from a movie/television prop in mind and then secondly, the swords construction. The swords materials are selected, then blade forging and construction of the sword are now reviewed. Now the functional fantasy sword can be produced. The functional quality does vary from good entry level cutting swords to some superb cutters, but it does vary greatly in this genre of sword. The best way to compare them to other functional swords is to consider that a functional fantasy sword is designed by an artist and forged by a sword smith. A functional European sword or functional Japanese sword is designed by a sword smith and then forged by a sword smith.
Can I use my Functional Fantasy Sword?
Absolutely. Even though these fantasy swords are made for design first they are produced to be functional swords. These swords will generally have properly tempered forged high carbon steel blades with a substantial tang. Fasteners may vary from traditional swords to accommodate design. They will either be traditionally peened, pinned, have a pommel nut or they may have a hidden nut fastener under a decorative pommel. Just like any class of functional sword, if your sword blade ever feels loose stop using it. If you can't identify the type of fastener, you will need to remove the decorative pommel to access it and re-tighten the blade. Any swords that do not meet the minimum requirements to be classified functional will be listed as display pieces in our "decorative swords" sections of our website.

This site is based in London,Ontario Canada

© 2000-2022 RELIKS Inc.
Page #6552
---