Medieval Suits of Armor
Full medieval Knights, Shields and Helmets
Reliks brings you your "Knight in Shining Armor". Knights armor comes in many different parts and styles. We offer a selection of Roman, Gothic and Medieval full suits of armour, shields and helmets. You will also find armor parts available from leather vambraces or parts sold separately for creating your own kit including gauntlets, pauldrons and more.
Armor Categories
Shop for Medieval Armor by Type
What's New?
New & Armor Updates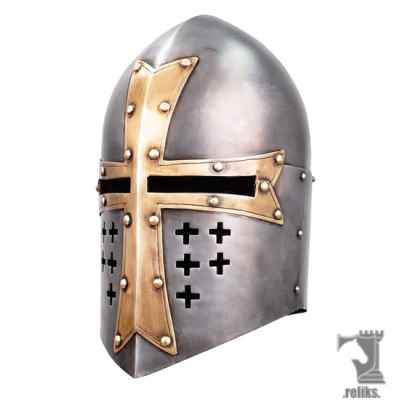 Reg. $199.99 SALE $171.36
Knights Templar Sugarloaf Helm
Posted: May 10, 2019
"The sugarloaf style of helm was the forerunner of what would become the great helm and eventually gave way to the lighter weight bascinet style.." (2) New images were added to the (Knights Templar Sugarloaf Helm) gallery today.