Medieval Suits of Armor
Full medieval Knights, Shields and Helmets
Reliks brings you your "Knight in Shining Armor". Knights armor comes in many different parts and styles. We offer a selection of Roman, Gothic and Medieval full suits of armour, shields and helmets. You will also find armor parts available from leather vambraces or parts sold separately for creating your own kit including gauntlets, pauldrons and more.
Armor Categories
Shop for Medieval Armor by Type
What's New?
New & Armor Updates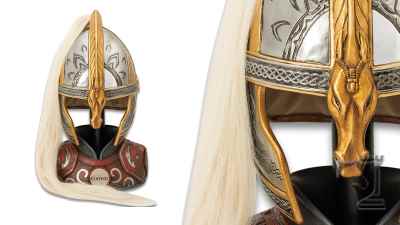 $429.99

Helm Of Eomer
Posted: May 21, 2022
Helm Of Eomer added to the Helmets section.
Éomer was a captain of the king's cavalry, Marshal of the Mark, and one of Rohan's mightiest warriors. He bravely fought alongside King Theoden a
Continue To The Product Listing