Functional Swords By: Deepeeka
(Battle Ready) Hand Forged Carbon Steel Swords
This is not the complete list available for Functional Swords. This has been filtered to show only Functional Swords results for the brand.
---
By: Deepeeka
This sword is difficult to classify, because as per J.
Stock:
Out Of Stock
Price: $153.99

view listing... »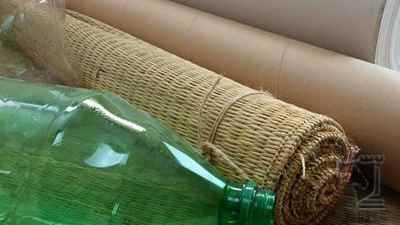 Choosing a Sword Cutting Target
Making the right choice while selecting a sword cutting target can make the difference between a fun cutting session and dissapointment. ....
Read the full article: Choose A Sword Cutting Target »
Related Categories
Functional European Swords
Functional Japanese Swords
Functional Chinese Swords
Functional Fantasy Swords
Functional Rapiers
Functional Sabre
Stage Combat Swords
Scottish Claymore
Practice Swords
Related Articles
Choosing a Sword Cutting Target
7 Simple Steps to Repair a Rusty Sword
Sword Trivia or Fun Facts that you may or may not know
Sword Edge Types Available and The Differences Explained
The Decorative Sword vs. The Functional Sword
Choosing A Sword Dicipline That You Will Enjoy
Sword Care and Maintenance
Buying your first functional sword
3 Things You Should Know That Will Keep Your Swords Looking New
Sword Stories and Historical Articles for the Swordsman

This site is based in London,Ontario Canada

© 2000-2022 RELIKS Inc.
Page #6550
---