Armor Articles & D.I.Y.
Armor Related articles for the medieval enthusiast. This section contains articles about suits of armor including armor related terms and names of the different pieces required to protect a medieval knight; blogs about armor products and D.I.Y. (Do it Yourself) articles to assist with armor repairs.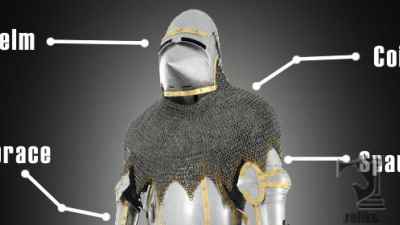 The Medieval Suit of Armour, Glossary and Terms.
The transition from chainmaille armour to plate armour seems to have taken place in the 13th century. Learn each of the parts a medieval suit of armour.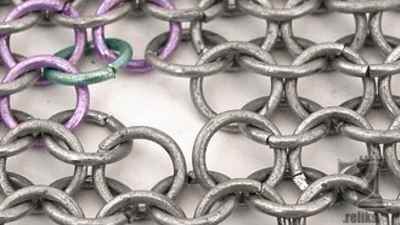 6 Easy Steps to Repairing Your European Chain Maille Armor
It's been a tough day of battle and now its time to mend your armor. This DIY article will show you step by step approach to repair a hole in butted European 4 in 1 chain maille armor.