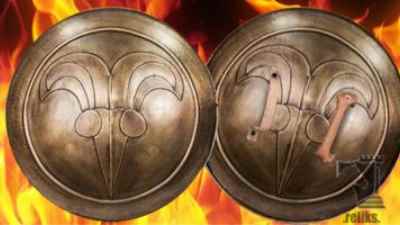 A Shield Born From Fire
Conan The Barbarian Swords and Collectibles have taken many forms throughout the years. The latest license pieces by Museum Replica's Limited are nothing short of impressive. They not only released the weaponry from the popular Arnold Schwarzenegger classic but have also offer the Cimmerian Shield!. One of the most unbelievable parts is that they are real hand forged pieces made by actual sword smiths and armourers!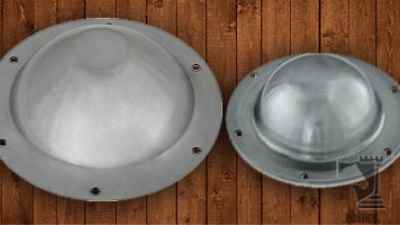 A Boss That Works for You
Thinking about making your own viking shield? Why not, you have some wood working skills a hammer, a saw , a forge..... Oh yeah, most of us don't have a forge but no need to worry we have you covered. We offer two different sized shield bosses forged from carbon steel to help you finish your project. The large boss will accommodate most hand sizes so you can center mount your grip almost flush to the shield. The convex portion of the small boss will not fit your hand but it is perfect for deflecting strikes.
View the full section: Shields »